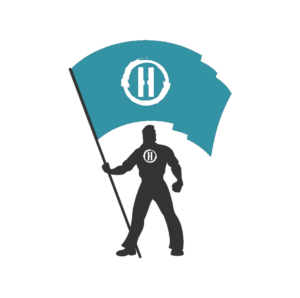 Our Story
Heroik started out as an adventurous lifestyle brand, consultancy & media company way back at the end of 2007. We started as a ragtag group of adventurous professionals, advisors, creatives and service providers who are used to being dropped into business hot zones to turn things around, make things work, grow and succeed.
Throughout our history...
Throughout our history we noticed our engagements had 3 things in common; technology, people, and media, or as we refer to them, Technology, Leadership and Culture (TLC).  On these fronts, we honed new methodologies and best practices to apply to personal and professional growth, and our high-performance culture emerged.
We consistently found ourselves in engagements that required finding better ways of elevating, inspiring and collaborating with other teams to help them and their organizations grow.  So we chose to boldly, and unapologetically hit the eject button on the traditional corporate culture as a relational framework, and committed to cultivating a cultural operating system of our own that supports and reinforces our sustainable high-performance goals.
Over the years, between blogs, meetups, client engagements, battle scars and misadventures, our culture became more refined and our community grew beyond the boundaries of the company itself, and beyond the business itself into personal development as well.
The Heroik Life, is the latest chapter in the story, to provide opportunities for others to learn and leverage sustainable, high-performance culture as they seek to build, live and enjoy their own version of the Heroik Life.
MISSION
Our mission is to guide today's leaders to build, live and enjoy world-class brands and legendary lives. We do this through providing various programs, advisory services, and content. We've pursued this mission for over 17 years. 
Culture
Heroik culture has always been about the journey not the destination, cultivating a passion and thirst for the chase, the system, and not the temporary high of achievement. We seek sustainable high performance and operate on specific, key insights about society, technology, leadership, business, collaboration, and quality of life along with many other topics.
We believe heroes aren't born, they're MADE – through the constant pursuit of Mastery, Abundance, Discernment, and Exploration. In these pursuits, they develop and expand their Character, Alignment, Purpose, and Energy.

PROGRAMS
Our programs and content are rigorous in nature and designed to generate sustainable competitive advantage and global market viability. They dive deep into many aspects of business, lifestyle, culture, psychology and beyond. Our high performance culture, values and beliefs are deeply integrated to our work.
COMMUNITY
We make BIG moves, take on BIG challenges and chase BIG dreams. We don't speak small. Our community is exclusive; composed of high performers who take on formidable challenges and mentor others seeking to navigate the same.
WE PROUDLY HAVE A 95% WASHOUT RATE WITH OUR HIGHER TIER PROGRAMS.  Making our selection process is a privilege not a right. Those who make it find their tribe, a place where they belong and feel accepted by their brothers and sisters.
OUR COMMUNITY IS DESIGNED TO SERVE AND TO CHALLENGE ELITE PERFORMERS. IT IS NOT FOR EVERYONE. IN FACT IT'S NOT FOR MOST. THIS IS A COMMUNITY WHERE WINNERS COME TO PLAY AND PURSUE MASTERY AND TO BUILD, LIVE AND ENJOY A LIFE WORTHY OF LEGEND, WHAT WE CALL THE HEROIK LIFE.
Trust, loyalty, respect, acceptance, and discipline are paramount. The nature of our work requires a tight-knit community that takes care of each other. Many of our projects are composed of make or break moments that affect the livelihood of all involved. For these reasons and more, we have multi-tiered communities, with opportunities for all to rise in the ranks and earn a seat at The Table.
Stay Up to Date With The Latest News & Updates
Access Premium Content
Get Mission Ready For Life in our Heroik High Performance programs designed to fit biz, life, and you in the world of today. 
Join Our Newsletter
Never miss a post, podcast or event. Get the latest.