Project Overview: Placer Land Trust has been protecting the wild open spaces for over a decade improving quality of life for those who love the outdoors, appreciate greener views and locally grown food. They had a new goal to improve the quality of life for everyone and engage all those who love our natural playgrounds. Initially hired to create a new website, Heroik team, demonstrated how there was a significant shift/focus of their brand to be more inclusive and engaging of a broader audience. Heroik facilitated the Brand Narrative, Web Design, Experience Design, provided workshops and trained staff on the media model, and of course the Heroik Power of Headlines.
The Brand Narrative
When most organizations think of a website redesign, they assume the designer will rewrite all of the copy and content, thus the very fabric and essence of the brand. To Heroik, this is a strategic process that must involve board members, stake holders and the leadership team in order to ensure a robust narrative is created and aligned with the mission, vision and values of the organization.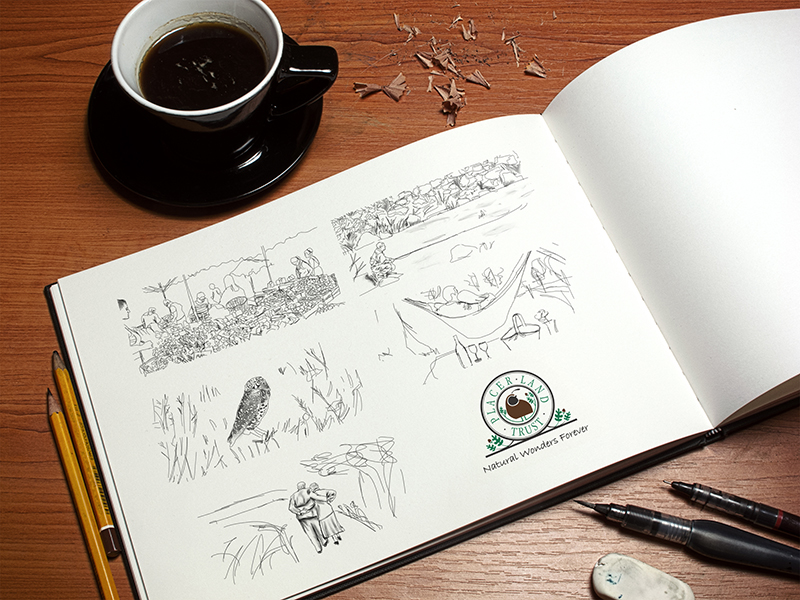 The Website
The Website is the key engagement point for many a nonprofit. And a nonprofit, seeking to preserve operational integrity and autonomy, ought to own and control all of the parts. So we developed a site and provided training to ensure that the PLT team not only knew how to design content, but also make better decisions regarding soft infrastructure, technology, market research and alignment with values. The result was a world class, responsive site, and the content factory – in house to keep it growing.
What comes to mind when you think about "outside"?
Do you think of concrete labyrinths and overbuilt subdivisions with 10'x10′ patches of grass?
Do you think about trees, fields, rocks, streams, birds, bees, flowers and adventure?
Do you think camping, hiking, running, rucking, mountain bikes, and getting off the grid?
So do we. We grew up in all of it. We see the contrast. Our preference is to ensure that when people think outside, they think wild, adventure, opportunity and nature. Heroik Media is a proud partner of Placer Land Trust and will continue to ruck, run, ride, hike and advocate for stewardship and sustainable use of our natural playgrounds. We invite you to learn more about Placer Land Trust, and check out some of their private hikes in the natural wonders that Placer County has to offer.