The Gist:
Marie Poulin is a Notion Pro, Host of Notion's Office Hours, and creator of the Notion Mastery Course, built entirely on Notion of course. In this, Part 2 interview, we take a look at some of the features of the actual course itself. 
Here's the course link: Notion Mastery with Marie Poulin
What's in the Course?
Marie's Course is broken up into many sections;
Starting with a Welcome section to get you and your Notion account squared away, 

learn the basics of Notion
Supercharge Your Databases
Anatomy of a Workspace
Design Your Dashboards
Personal Workflows
Business Workflows
Templates
And so much more.
 The Welcome Section alone has great verbiage and pre-emptive therapy about overload and overwhelm – I'm not kidding. Notion is a heady, wonderful yet easily maddening workspace. It is as simple or complex as you make it. Marie knows this, and has coached many through the initial growing pains and headaches of adapting to designing your own workspace in Notion.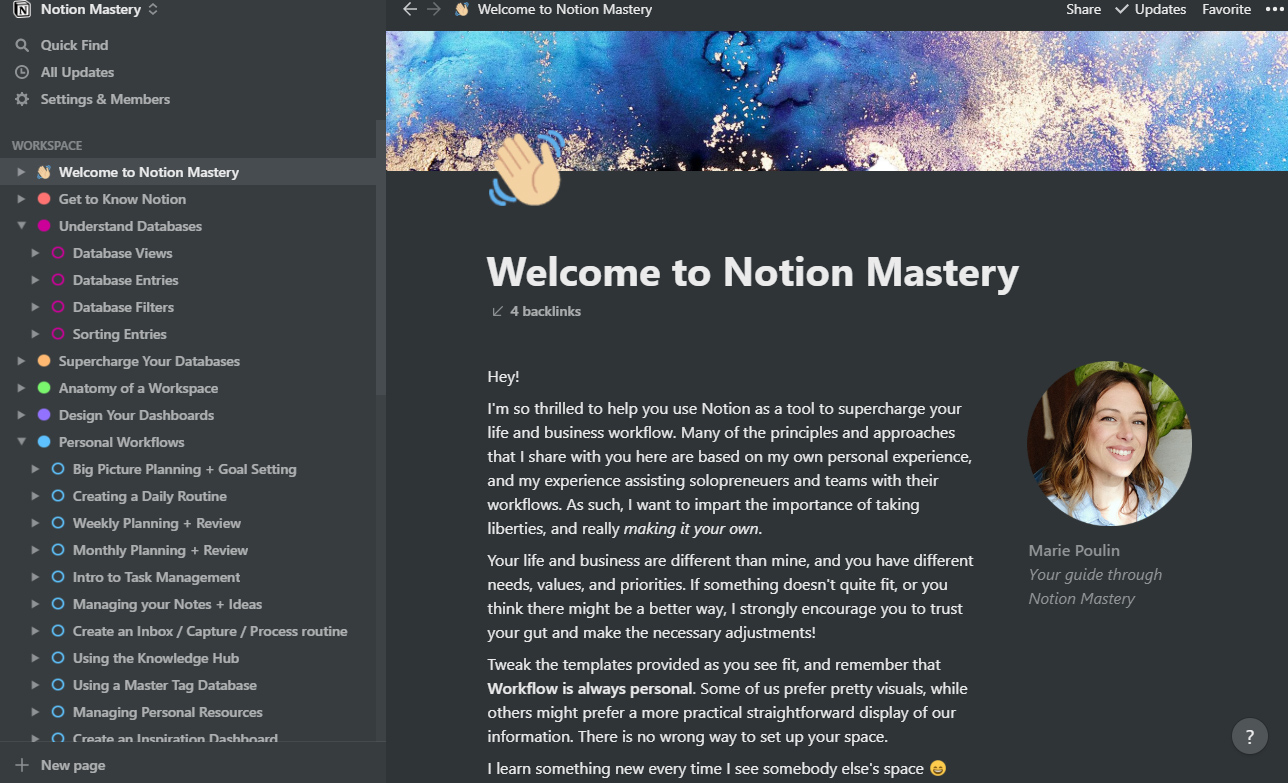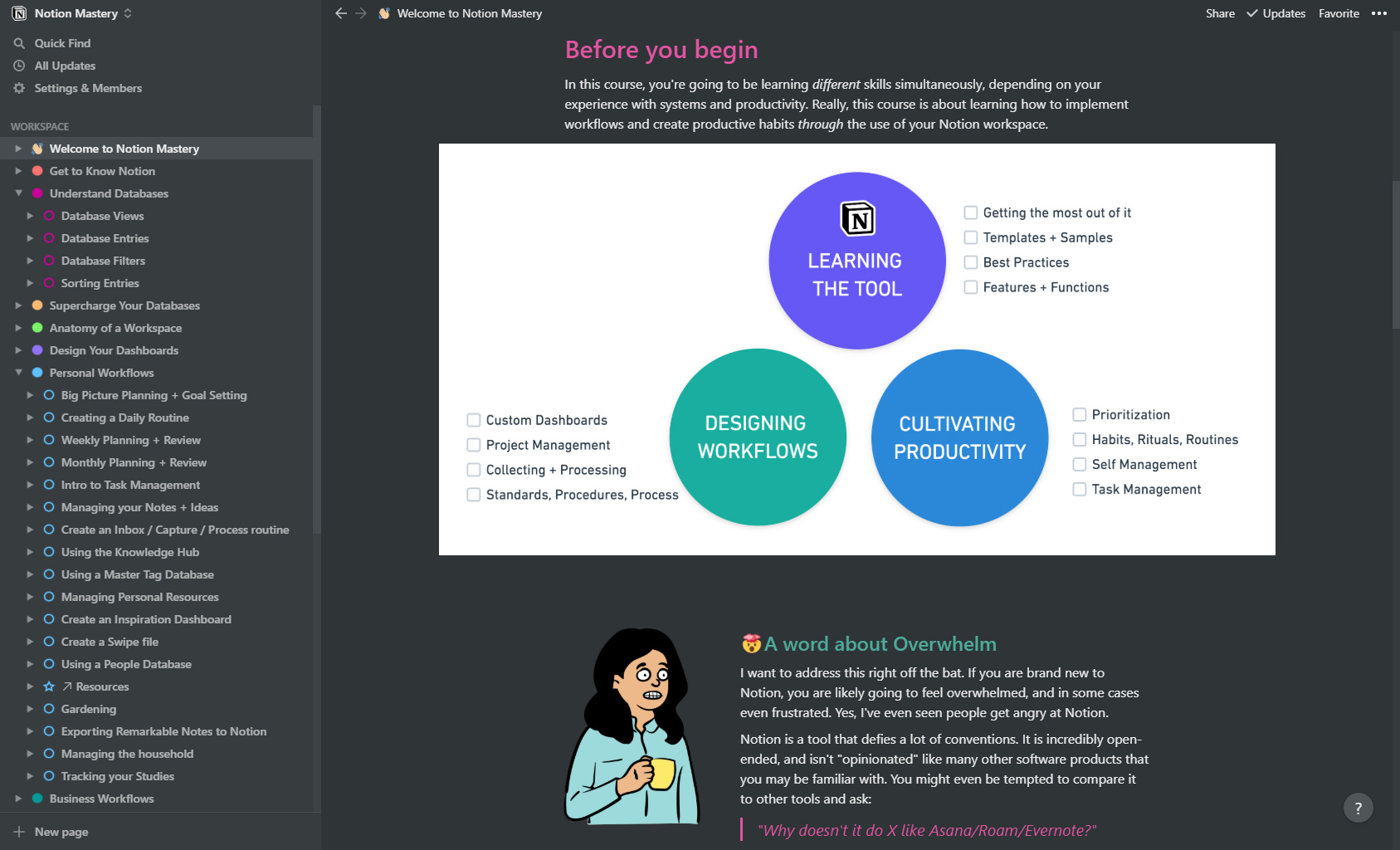 Personal Workflows! 
Once you've worked out the setup, and are familiar with the Notion basics, Marie also has an amazing Personal Workflows Section. This is a great area to start for beginners in my opinion.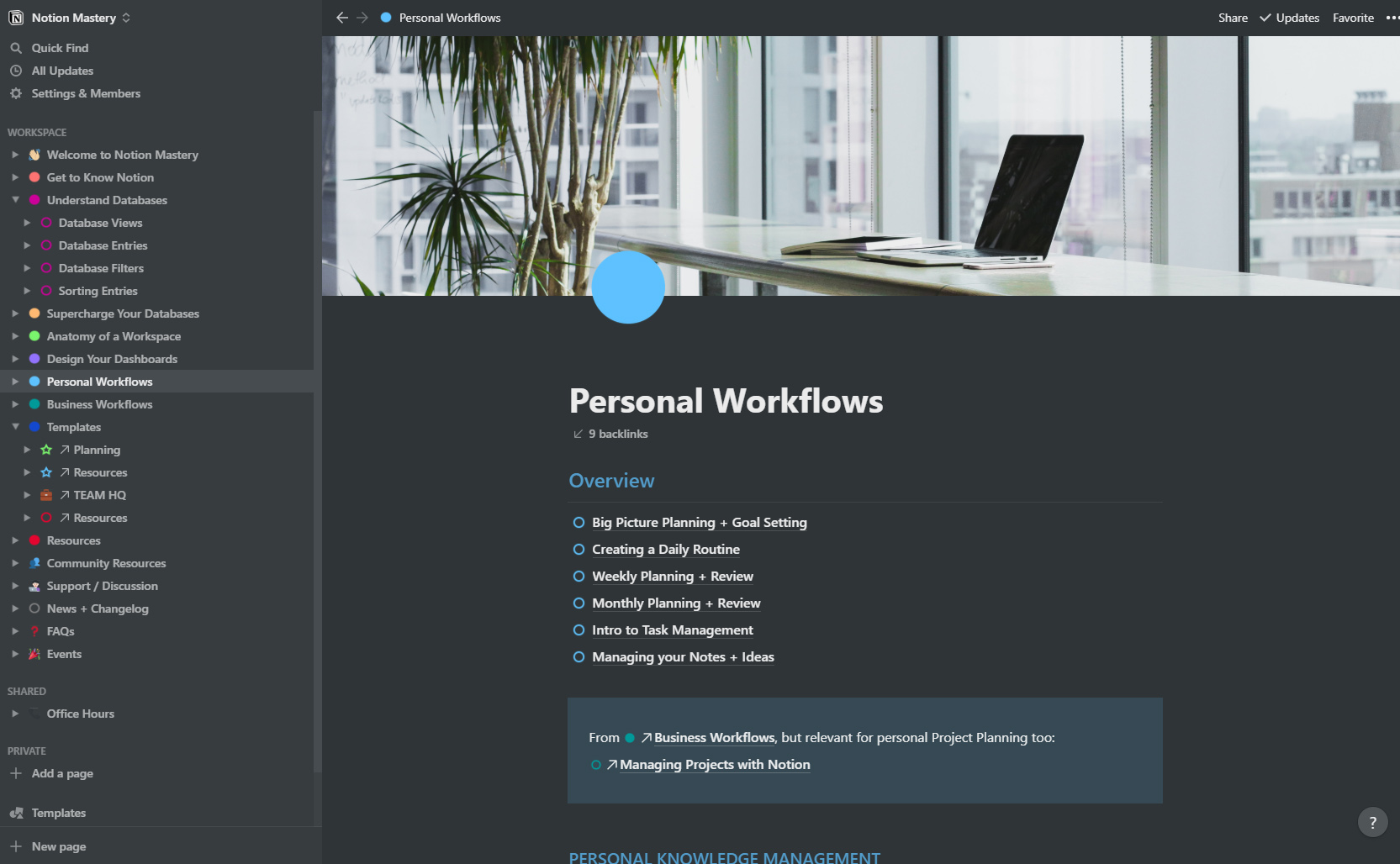 Start With The Big Picture
The Big Picture Planning + Goal Setting module in the Personal Workflows Section is really well done in the course.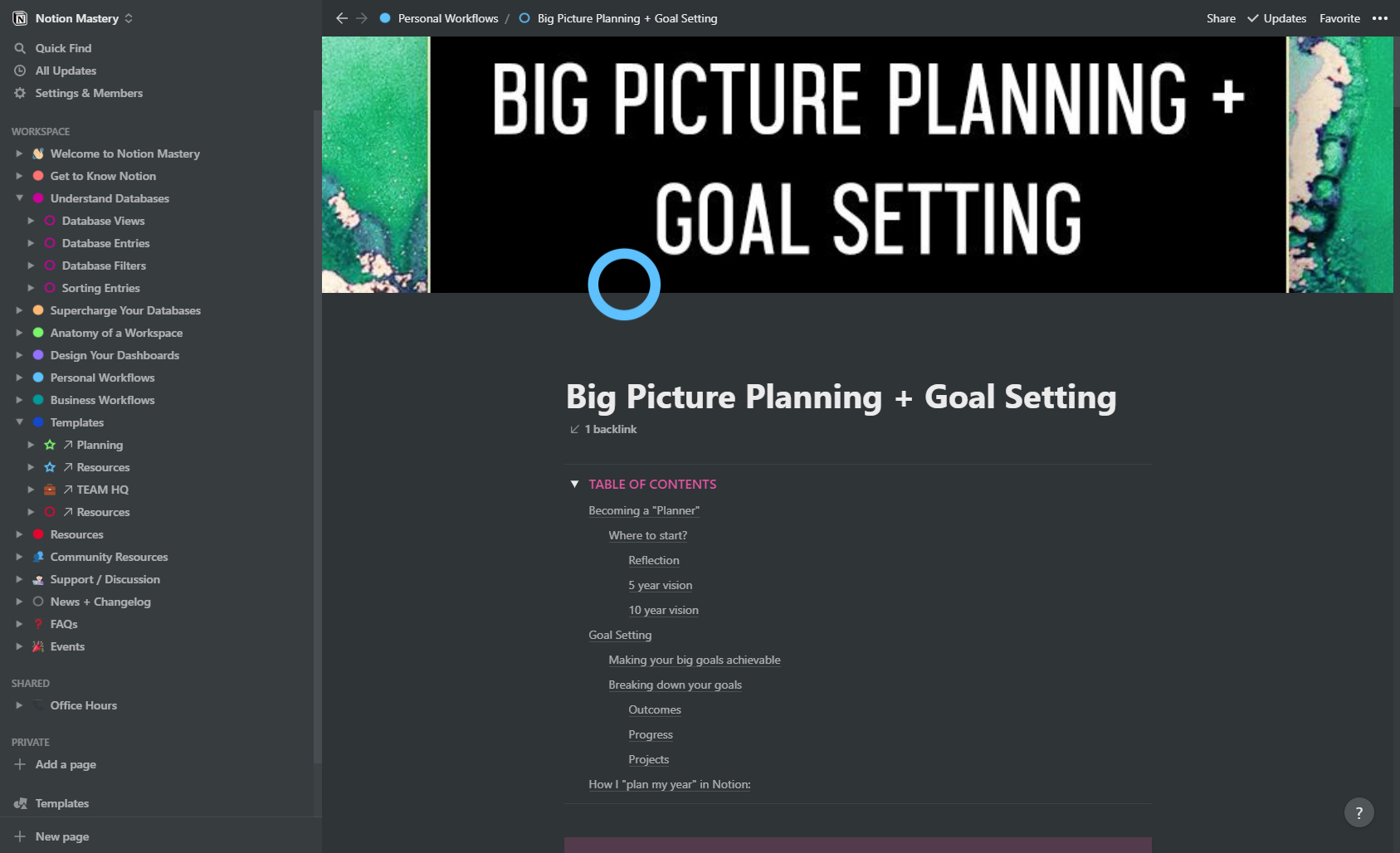 Free Sample – Get a Taste of Project + Task Management from Marie Poulin
Imagine if Tim Ferriss kept "Tools For Titans" updated and expanded & gave you  lifetime access for one low price. 
That's how amazing and valuable this course is.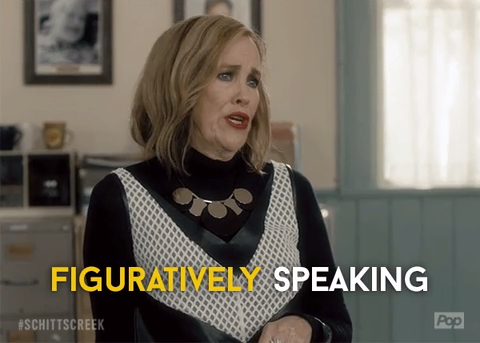 A one purchase gives you lifetime access to the course to which  she regularly updates and adds content. 
Where can YOU get the course?
More Marie Poulin
Website: www.mariepoulin.com
Twitter: @mariepoulin
Instagram: @mariepoulin
Notion Office Hours YouTube Channel
We enjoyed Marie, and the course so much, we became an Affiliate! We encourage our clients, friends, and fans to take advantage of the course to make better use of Notion.  You can use this special discount code for signing up through Heroik.